Direct contact with a specialist

Number 1 in harvest registration of soft fruits and asparagus.

Simple system for employees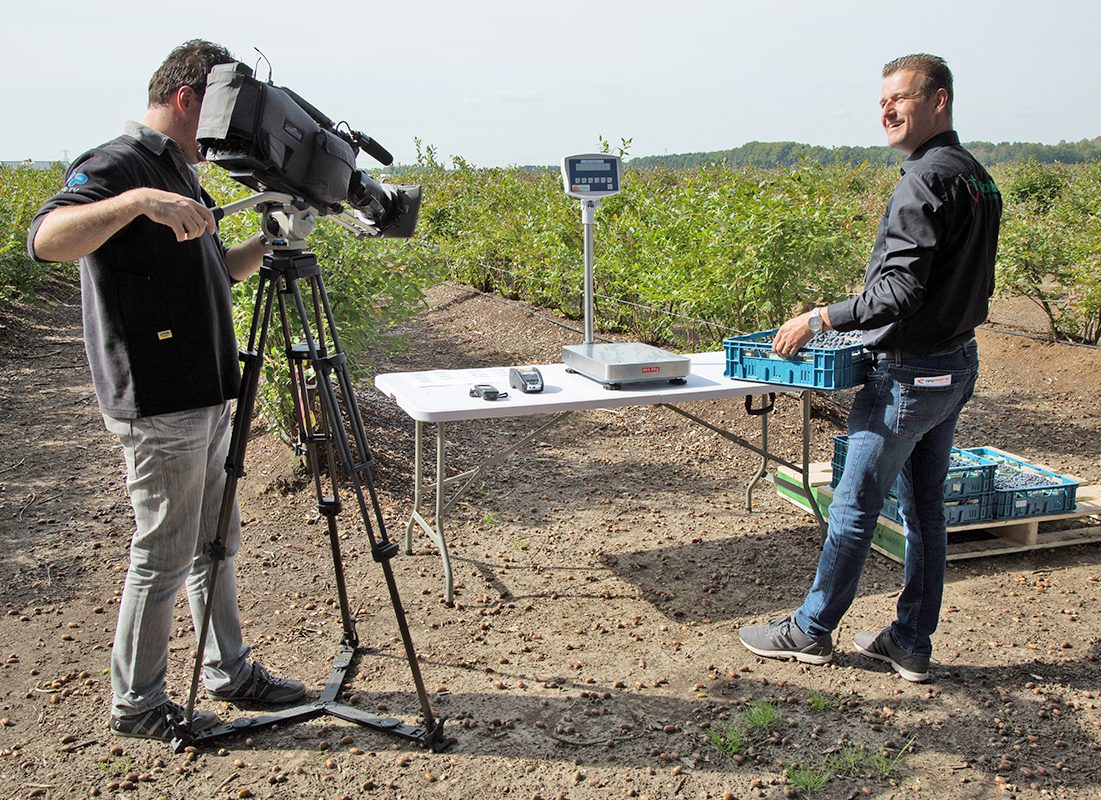 HARVEST AND LABOUR REGISTRATION
About GrowPro
For over 20 years, from Roggel in Limubrg, we have been making registration and administration processes for soft fruit and asparagus growers more efficient, easier and more reliable. With reliable software and hardware we provide growers with live insight into the harvest and time registration per employee. This allows you to compare and improve harvest performance. We organize all personnel matters in one system. From remuneration and breaks to night registration and insurance. Together we automate almost all your administration and registration work. With practical and clear reports, you have the most important data for your harvest and organization at your fingertips. Wherever you are. And at the touch of a button.
WHY WE DO WHAT WE DO
Our mission
Growers have the most important profession in the world. They make sure the rest of us have enough, healthy food. We are GrowPro and we make life easier for growers. So that growers can spend as much time as possible doing what they love the most: growing the best products.
"Technology should make things easier, not harder."
We believe that technology should make life easier. By making technical solutions simple and user-friendly, we make it easy for growers to discover the unprecedented possibilities of technology. With practical software solutions, tailored to your situation and working method, together we optimize your harvest and administrative processes. Automation with common sense, that's what we call it. This is how we help you – step by step – to make progress with technology.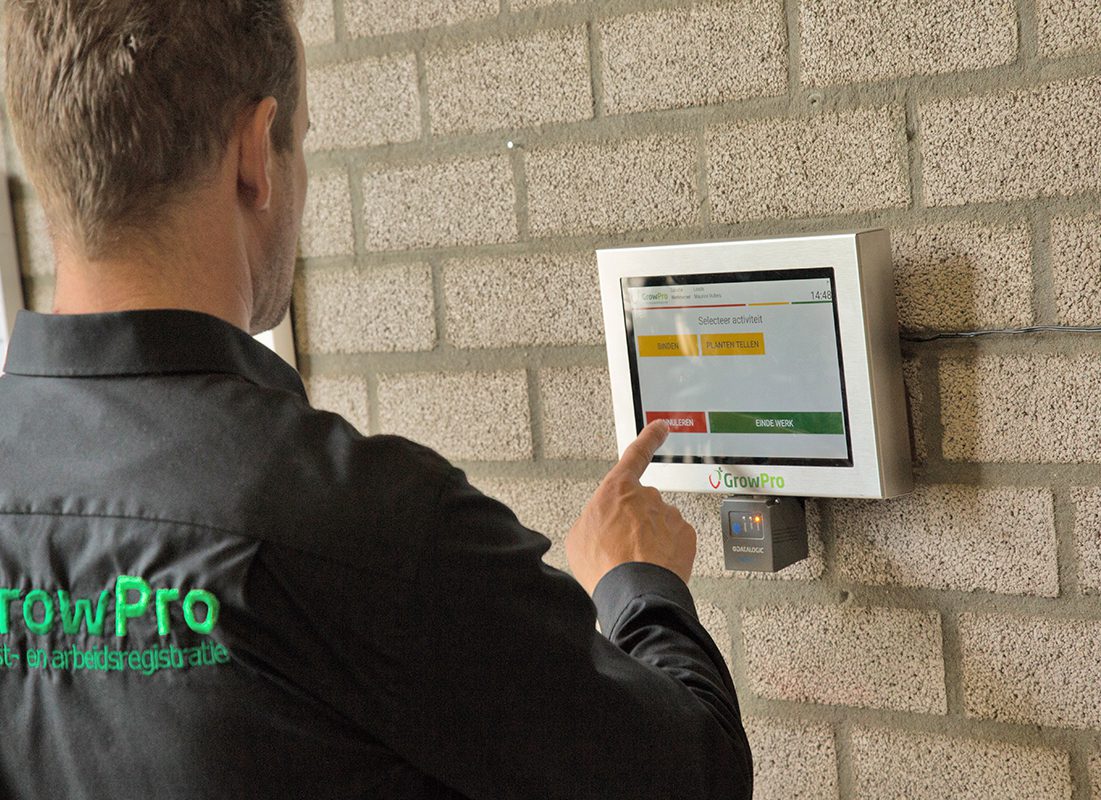 Our registration expert is at your service
WE ARE AT YOUR SERVICE
Do you have a question about your specific situation?
No. 1 in harvest registration of soft fruits and asparagus
Simple system for employees
Direct contact with a specialist
Contact us
PRACTICALLY INNOVATIVE
Our team
We are technicians in heart and soul. And we know what it's like in the field. From a down-to-earth perspective, we come up with solutions to simple questions: How can this be done faster, smarter, better or easier? In this way, we find the best solution for your situation purposefully and efficiently. We distinguish ourselves in the ease of use of our solutions.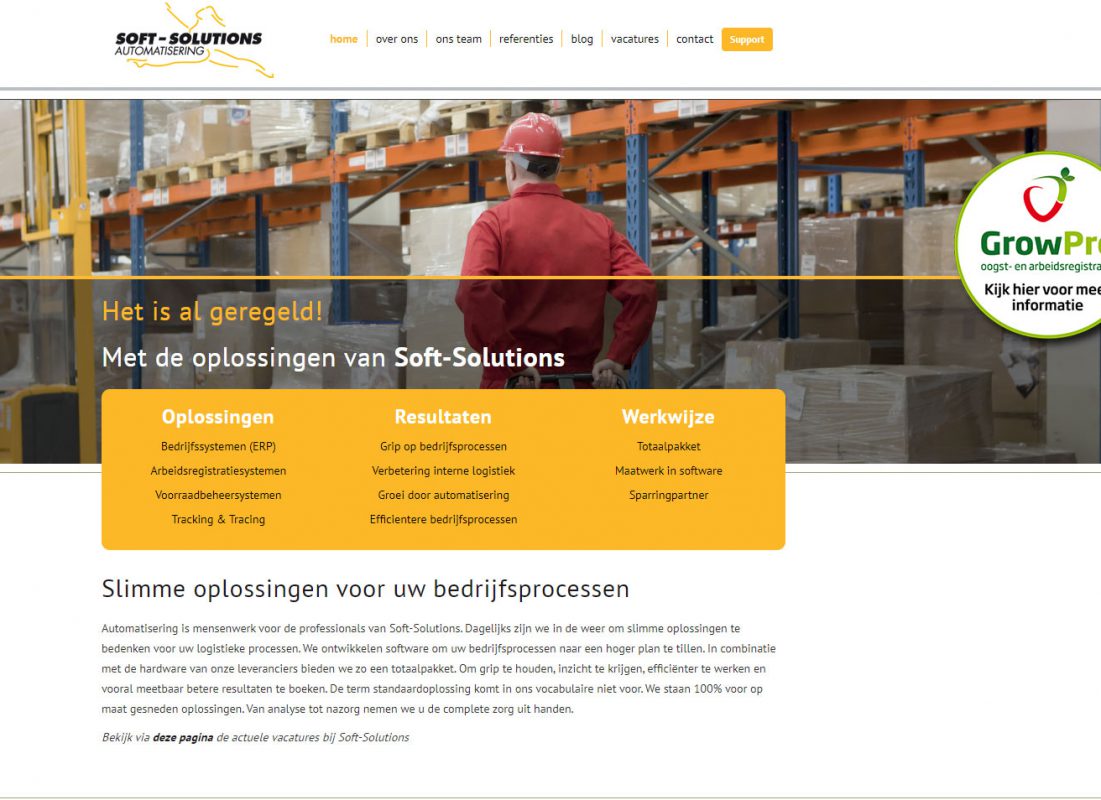 SPARRING PARTNER IN AUTOMATION
Part of Soft Solutions
GrowPro is part of Soft Solutions. Since its founding in 1998, the Soft Solutions team has been making the business processes of its customers smarter, faster and simpler. Insight into complex business processes is coupled with strong analytical skills. Our motivation in software engineering is simple: we invent, develop and build solutions that are user friendly, efficient and cost effective. So that automation contributes to company growth. Entrepreneurs can turn to Soft Solutions for the complete package of systems such as ERP, labour registration, stock management, tracking & tracing, internal logistics and other solutions to take business processes to a higher level.

Request a free demo for your company!
innovative solutions
Subscription & products
GrowPro works with an annual subscription. The subscription consists of a fixed annual fee and a small amount per employee. The annual subscription ensures that not only large companies, but also small and medium-sized growers can make use of our high-quality software. Besides the annual subscription, it is also possible to rent or buy our scanners, tablets or scales.
View our subscription & products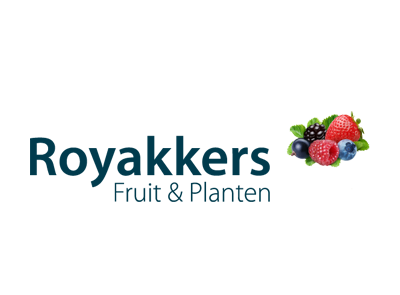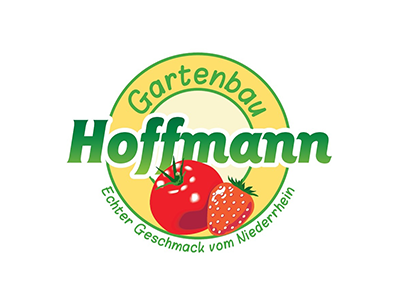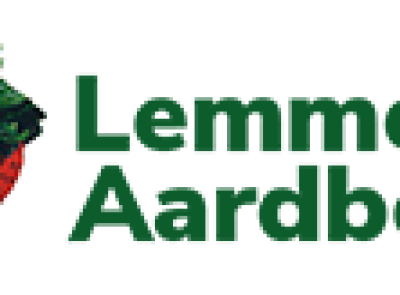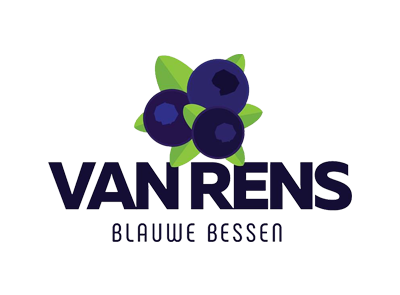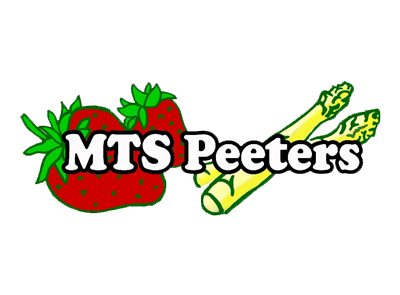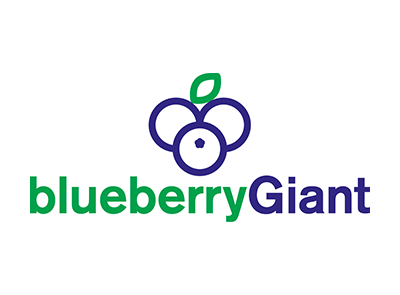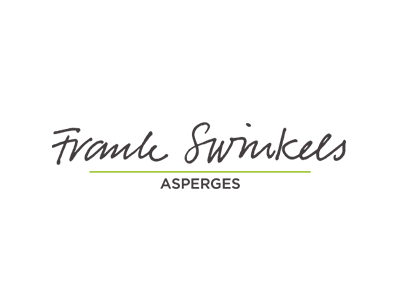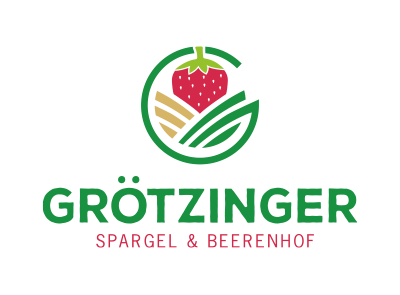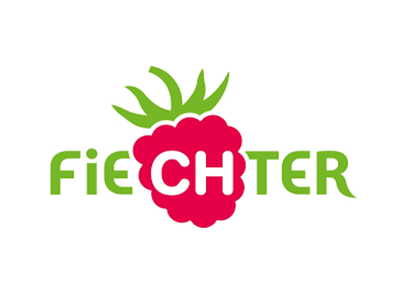 A SELECTION OF OUR CLIENTS
We are proud of our growers
Growers have the most important profession in the world. We are proud of our growers, make sure the rest of us have enough, healthy food. But who are these hero's?
View our growers