Direct contact with a specialist

Number 1 in harvest registration of soft fruits and asparagus.

Simple system for employees
GrowPro is not only good for more insight and labour productivity, but also for your peace of mind. Thanks to the harvest and time registration per employee, you can prevent unrest among your staff. Correct registration increases confidence in fair wages among employees. And with the complete personnel file you have your (payroll) administration fully in order. This will prevent problems with legislation and regulations, such as the Labour Hours Act. Read more about how GrowPro reduces your worries:
Accurate time registration
Complete personnel file
Less anxiety for employees
In charge of data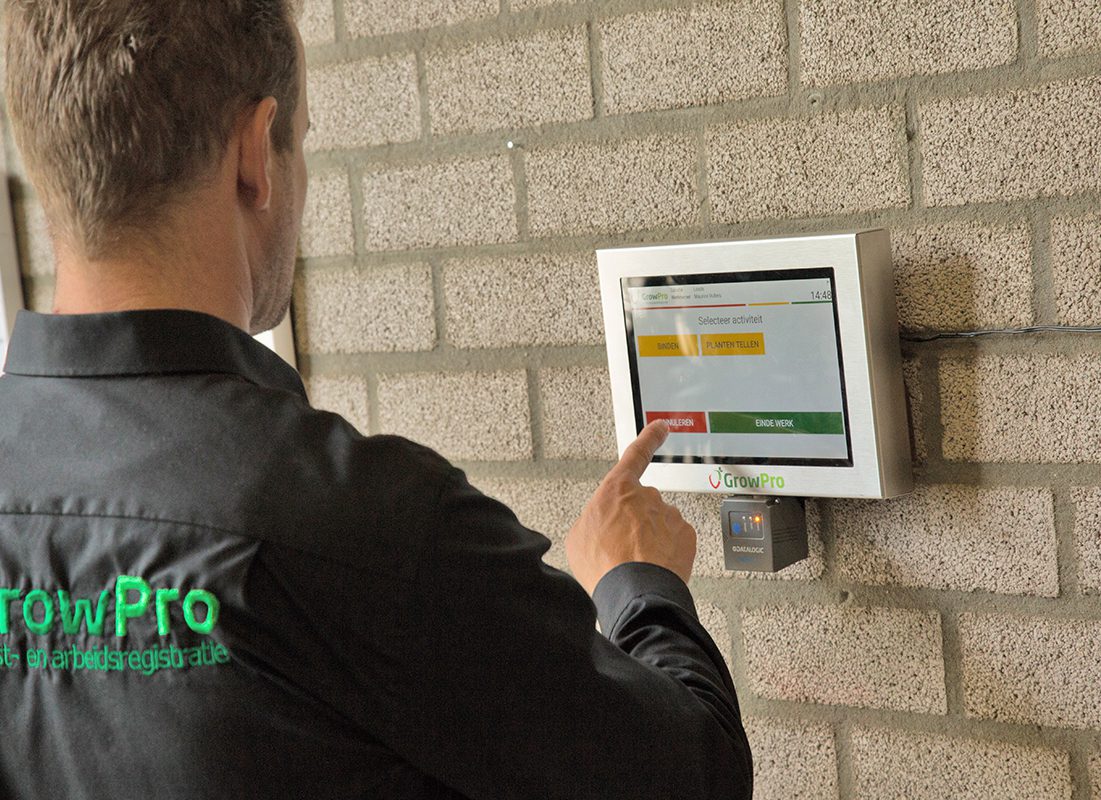 Conclusive time tracking
With GrowPro you always have a balanced registration of hours. It is also possible to identify any surplus hours in time. This means you can avoid fines and problems with the Working Hours Act and other regulations. You can also easily add breaks and sick and vacation days to the system, and all data is easy to correct.
Complete personnel file
With GrowPro you have all your personnel matters arranged in one system: accommodation, hours, breaks, night registration, personal details, documents, contracts, insurance and more. This way you have everything at hand and your administration is always in perfect order. Also handy for when an audit comes along. With one push of a button you generate a data export for your salary processor. And the best part? This partially automated administration saves you an hour a day.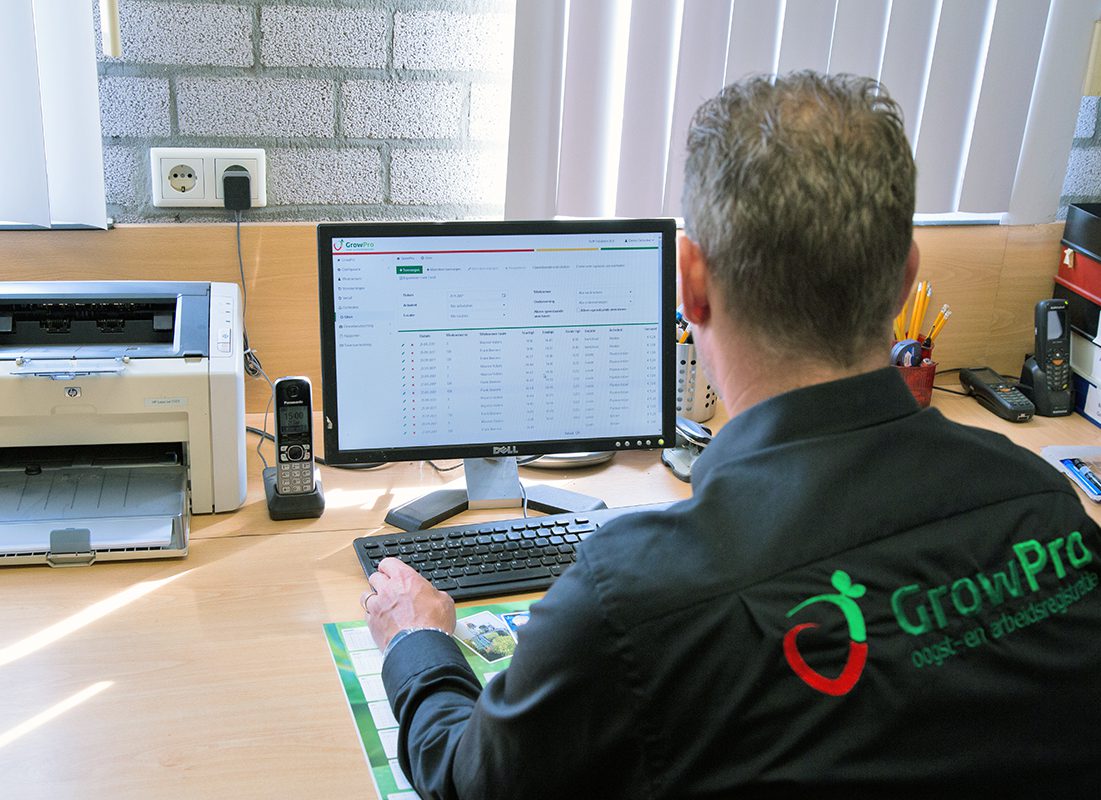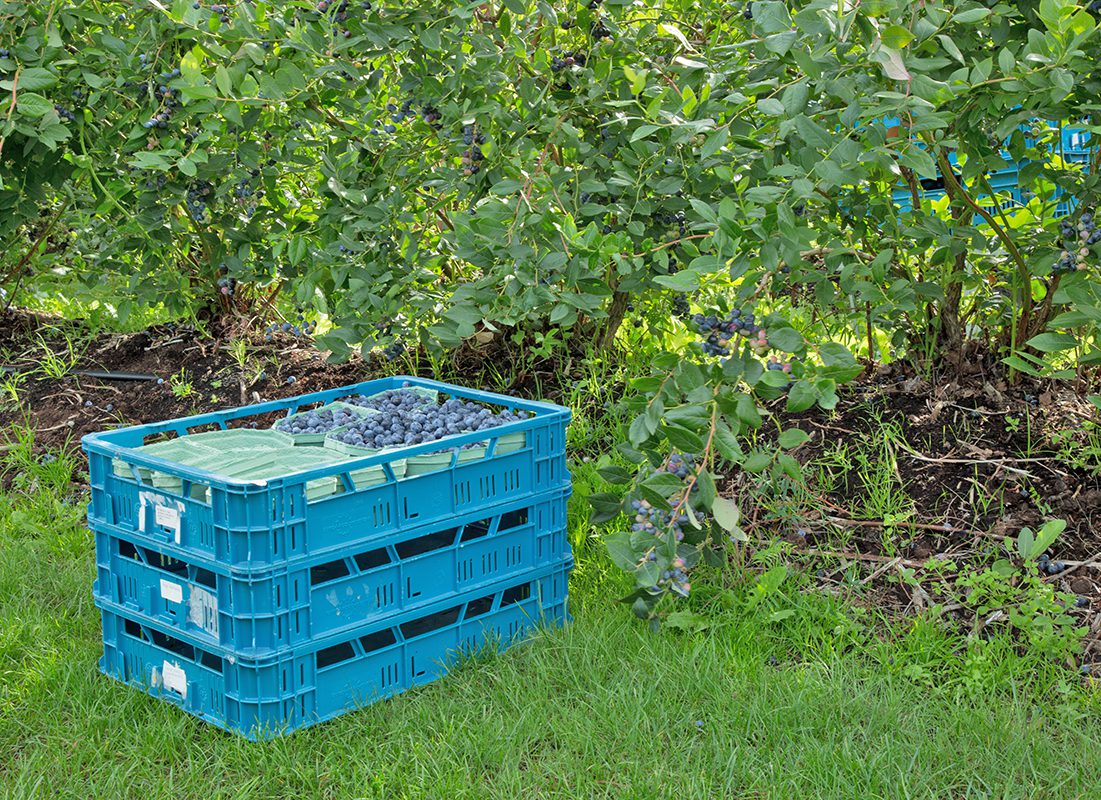 Less unrest among employees
Would you like to never again have to discuss hours worked or individual harvest yields? GrowPro can help you prevent unrest among your employees. Because the harvest can be registered quickly and easily per employee, they'll have complete confidence in the reliable registration and correct, fair remuneration.
In charge of data
At GrowPro, every grower is in charge of his own data. All data is safely stored and never shared with others. As a grower you are also in charge of the GrowPro registration system: all data can be easily corrected. And you don't have to worry about bad internet, no coverage or no power. The battery-powered scanners work anywhere in the warehouse and in the field.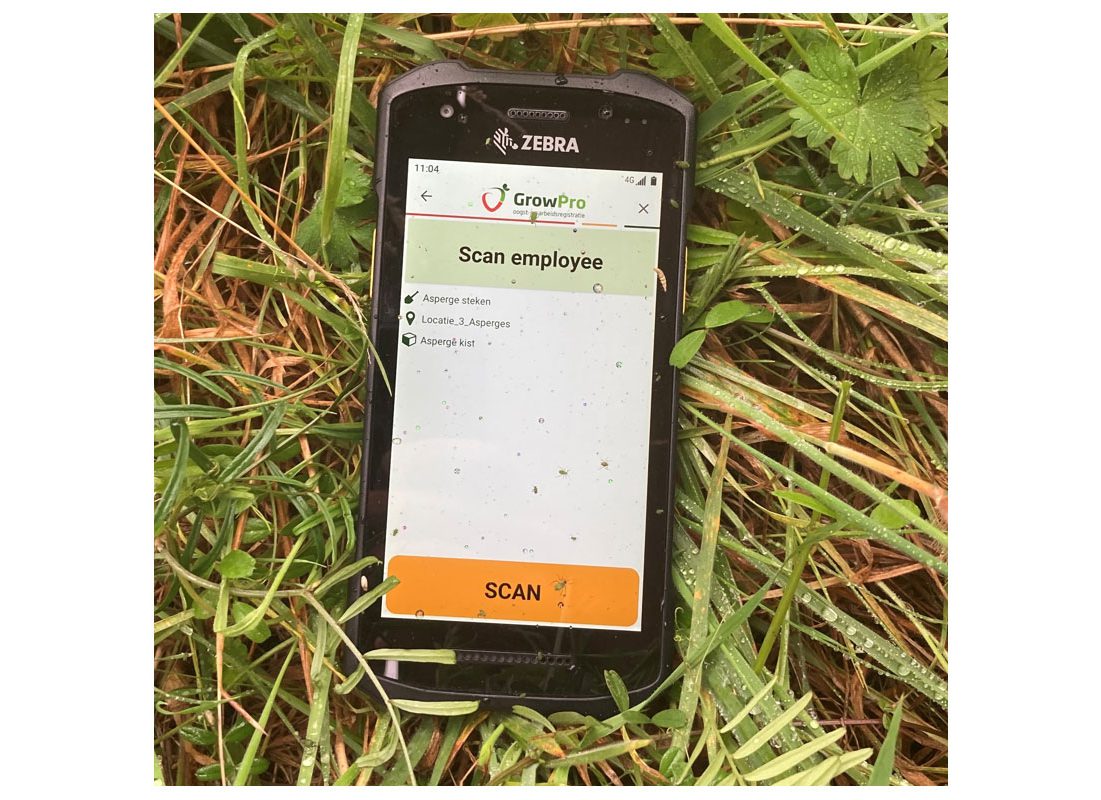 More advantages of GrowPro
For whom is it?
Experience with your product

Our registration expert is at your service
WE ARE AT YOUR SERVICE
Do you have a question about your specific situation?
No. 1 in harvest registration of soft fruits and asparagus
Simple system for employees
Direct contact with a specialist
Contact us