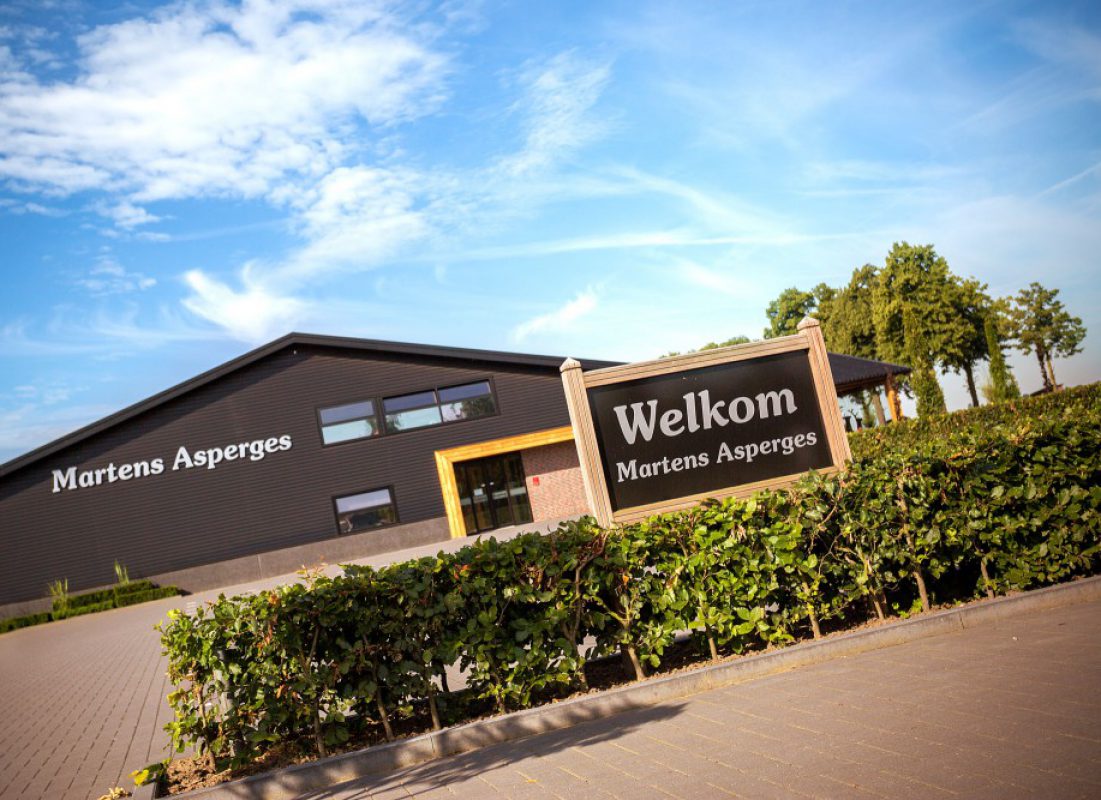 Case 2021 Martens Asperges
We have been working with Martens Asperges for about six years now. Martens Asperges is a family business that specializes in growing different varieties of white and green asparagus. Besides the auction, retail and restaurants, the company sells its asparagus in its own stores, located in Tienray, Vierlingsbeek and Apeldoorn.
"We have been using GrowPro for harvest registration for about 6 years now. Thanks to GrowPro we now know exactly how many kilos of asparagus each employee harvested per day and per hour and how many hours everyone worked. With GrowPro, we can now monitor and compare the work productivity of employees, and take action where necessary on employees who are performing less well."
Insightful, also for employees
"We use GrowPro's various functionalities fully; timekeeping, harvest registration, housing tracking for our employees and we use the system to pay advances. GrowPro makes it easy to print out all the data at the end of the month, giving you a clear overview of how many kilos of asparagus someone has cut and how many hours they have worked. GrowPro also gives you a complete personnel file at your fingertips. All information about health insurance, contracts, advances, housing is in one digital system.
'GrowPro takes away a large part of the worry and arranging work, thanks to the conclusive hour and break registration, we avoid misunderstandings with the Working Hours Act.'
"GrowPro takes away a large part of the worry and arranging work, thanks to the conclusive hour and break registration, we avoid misunderstandings with the Working Hours Act.
With the 200-300 employees we have during the season these days, that would be impossible. By recording harvest and hours with GrowPro, we save dozens of hours a week, and work many times more efficiently.
GrowPro also helps us monitor the number of hours worked versus employees' breaks and rest periods.  This takes away a lot of worry and regulation. We can now blindly trust that our timekeeping is accurate. With GrowPro, we are always ready for verification of the Working Hours Act."
"The number of kilograms planted and hours worked is also shared with the employees. Because we work with a bonus system, and employees also know from each other how much they stick, we notice that this has a motivating effect. For some employees, we've seen an increase in work productivity.
'GrowPro lets us and the employees know how things are going. It gives a complete picture of the harvest and hours worked per employee.'
At first, the employees had to get used to the system, clocking in and out with a pass, for example. That also takes time. Fortunately, we have quite a few employees who return every year, and they are now experienced with the system. This makes it easy for them to train new employees. Our old system was more cumbersome, so employees could sometimes distort the truth about the number of hours they had worked and kilos they had harvested. Everything was only recorded on paper. Because the system now registers everything automatically, we can be 100% confident that everything is correct, and our employees also trust us completely. In the first year we had a lot of contact with GrowPro, to get us started and to help us with the questions we still had. We were helped a lot then to optimize the processes. Nowadays, we have a great deal of knowledge of GrowPro ourselves and we discuss with Soft-Solutions what adjustments to the system could be implemented in the future. In the end, GrowPro does exactly what it promises: it takes a large part of the worry and regulation out of our hands. We wouldn't be able to go back to how we worked before."
Chantal Hendrikx-Thielen, Administrative Assistant Martens Asperges

Our registration expert is at your service
WE ARE AT YOUR SERVICE
Do you have a question about your specific situation?
No. 1 in harvest registration of soft fruits and asparagus
Simple system for employees
Direct contact with a specialist
Contact us